STRESS-FREE PARKING.
Intelligent Parking.
So that you not only look forward to every journey in your BMW but the parking as well, intelligent park assistance systems are now available from BMW ConnectedDrive . Your BMW helps you in every parking situation and makes the manoeuvring easier, faster and effortless.
Read more
How it works – instructions on using BMW ConnectedDrive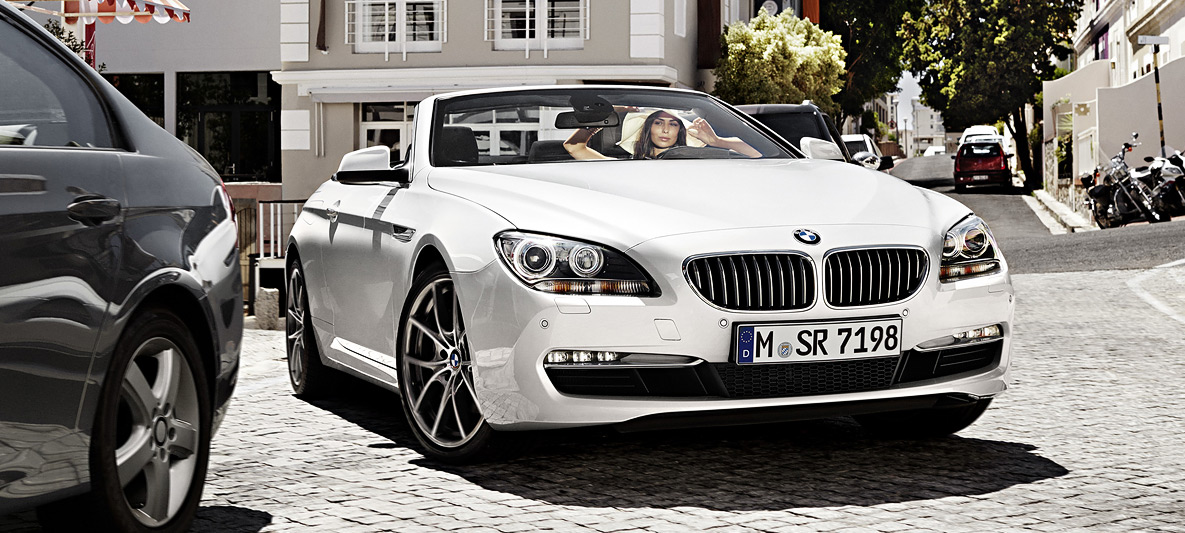 PARKING ASSISTANT.
Relaxed parking. The Park Assistant makes everything easy – even the search for a suitable parking space: Up to a speed of 35 km/h and a maximum distance of 1.5 m to the row of parked cars at the side, the ultrasonic sensors of your BMW measure potential parking spots, which the system then displays to you. Simply select a spot and keep pressing the Park Assistant switch – your BMW then selects the gear on its own, guides the steering and automatically accelerates or brakes. During the search for a spot and the parking manoeuvre, all relevant information is shown on the Control Display .
Requirements/availability

Availability:
• the Parking Assistant will be replaced by the Fully Automatic Parking Assistant as from December 2013 and will be available in many BMW models
• for availability in BMW models you will obtain more detailed information in the configurator for your own country

ENJOY EVERY TRIP.
Intelligent Driving.
Stay relaxed throughout your journey. Now you can rely on the driver assistance systems from BMW ConnectedDrive. They manoeuvre you through the jams, keep you at a safe distance when necessary and react with lightning speed in hazardous situations. Enjoy a feeling of safety in your BMW.
Read more
How it works – instructions on using BMW ConnectedDrive
EVERYTHING IN VIEW.
Intelligent Vision.
Wherever your journey takes you, you should always keep everything in view. With the innovative vision assistant technologies this is quite straightforward. They help you in unclear situations and guarantee you the best possible visibility at night. See more with your BMW.
Read more
How it works – instructions on using BMW ConnectedDrive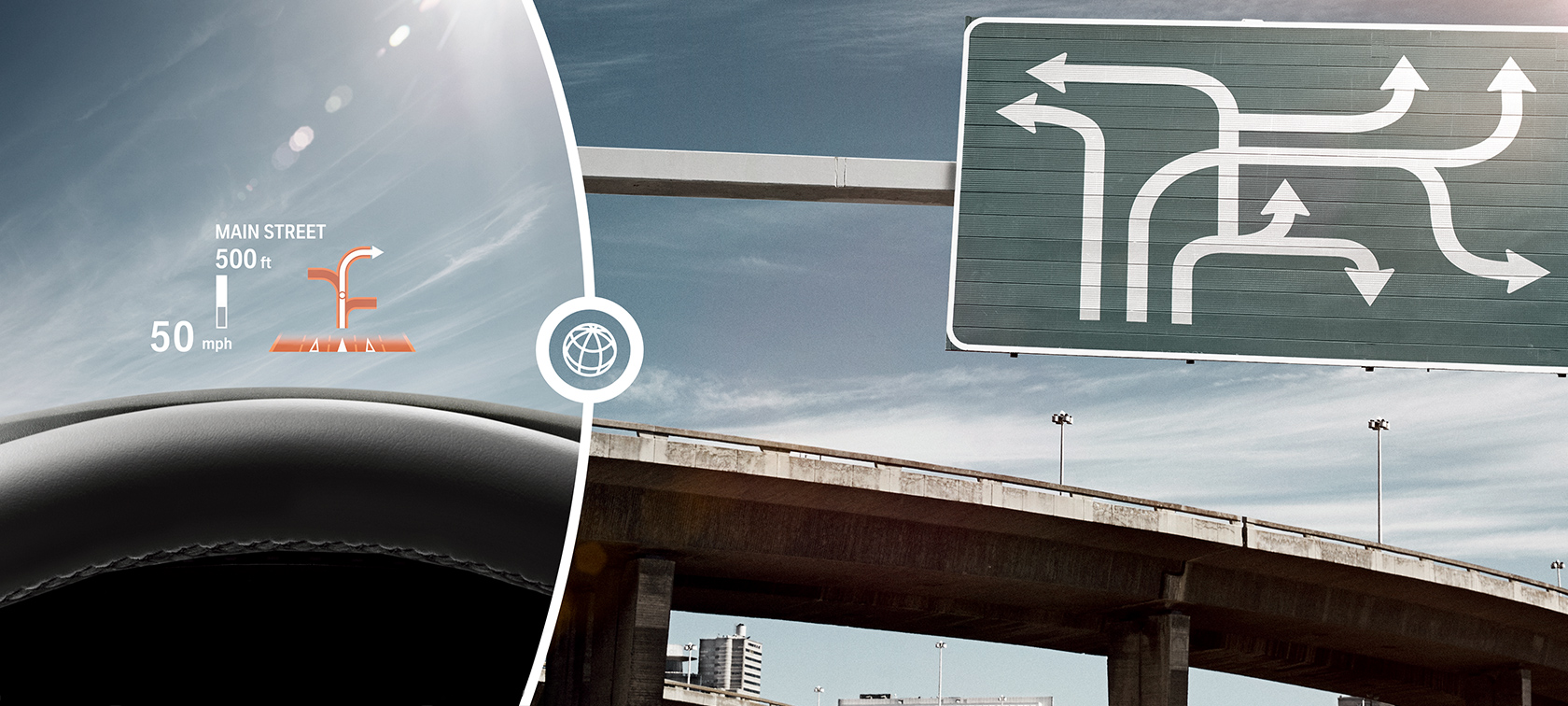 BMW HEAD-UP DISPLAY.
Always know what turn to take next. And that's not all. While you concentrate on the road, the full-colour BMW Head-Up Display projects all the data relevant to your journey directly into your line of sight: this includes information such as current speed, collision warnings or control messages. Without having to constantly switch your gaze from road to instrument panel, you travel in greater safety and comfort.
Requirements/availability

Availability:
• for availability in BMW models you will obtain more detailed information in the configurator for your own country